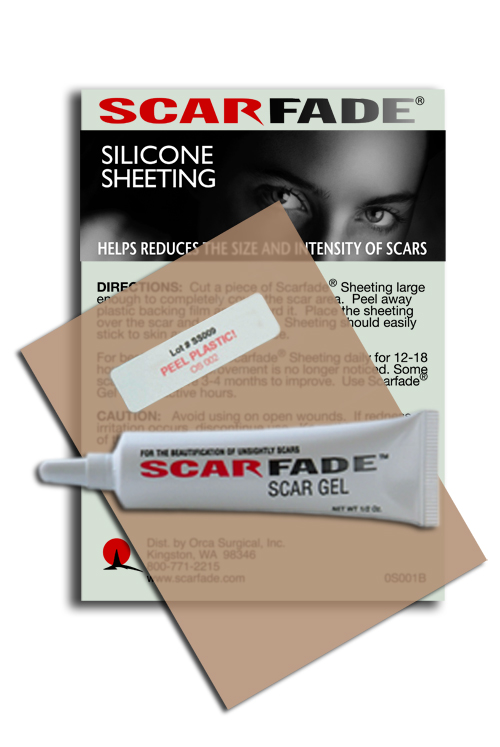 Experience the Scar Treatment benefits of two great products at a discounted price with our Scar Therapy Kit
If you are unsure whether Scarfade Gel or Scarfade Sheets are best for you, you can try them both with our Scarfade Therapy Kit. The scar treatment kit includes 1 3x4" Scarfade Sheet and 1 tube of Scarfade Gel in the 15g size.
Save $14.95 by buying these two products as a kit rather than purchasing them both separately.
Many of our customers have reported success using the Scarfade Sheets at night and the Scarfade Gel during the day. Any other scar treatment combination would also be fine.