See what our customers have to say: Testimonials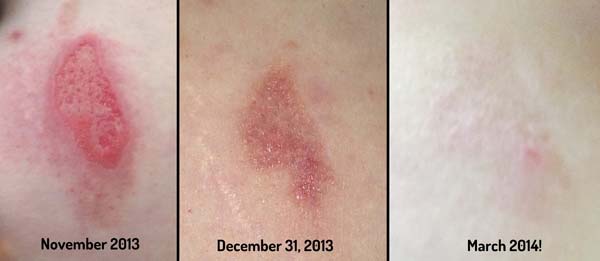 This patient used Scarfade for a burn scar. After a couple months of using it she saw great improvement and today the scar is pretty much gone.
---
This patient is using Scarfade to treat a surgical scar. To date he has used it for 12 weeks. He is continuing to use it and is still seeing improvement.
---

For six months, half of this scar was treated with Scarfade while the other half was treated with a Placebo. As you can see, the portion of the scar treated with Scarfade showed significant improvement.
---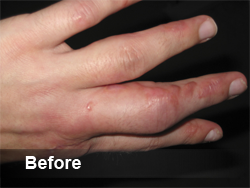 This woman suffered severe scarring on her hand as the result of a car accident. In order to get rid of her scars she used Scarfade for 8 months to treat her scars.
---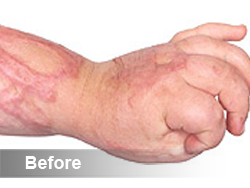 A 3 year old girl with scalding burns on her hand, her scar treatment consisted of 6 weeks of using Scarfade.
---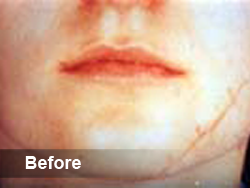 See how Scarfade scar treatment helped to get rid of scars from a jaw fracture injury. With just 8 weeks of treatment of Scarfade, you can see the significant difference.
---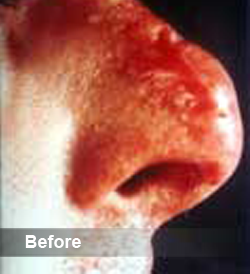 After 5 months of scar treatment, this abrasion scar on the nose was significantly reduced due to Scarfade treatment.
---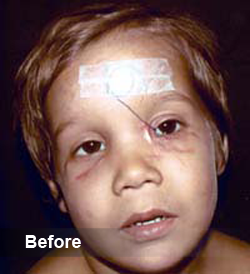 This boy was attacked by a dog which resulted in several facial scars. Scarfade was used for a period of 4 months, reducing the appearance of the scarring drastically.
---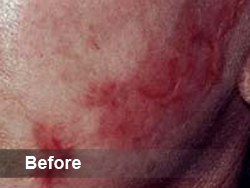 After receiving burns and scarring from her laser surgery, this woman treated her scars by using Scarfade for 12 weeks. Her scar treatment reduced the appearance of scars significantly.
---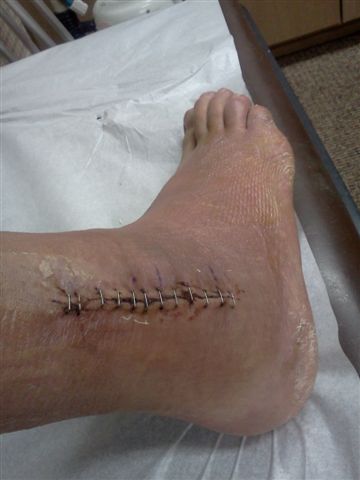 This patient is using Scarfade to treat a scar created by surgery to repair a badly broken ankle. The pictures showcase the effects of approximately 6 weeks of scar treatment. The patient is continuing his Scarfade treatment and is continuing to see improvement.