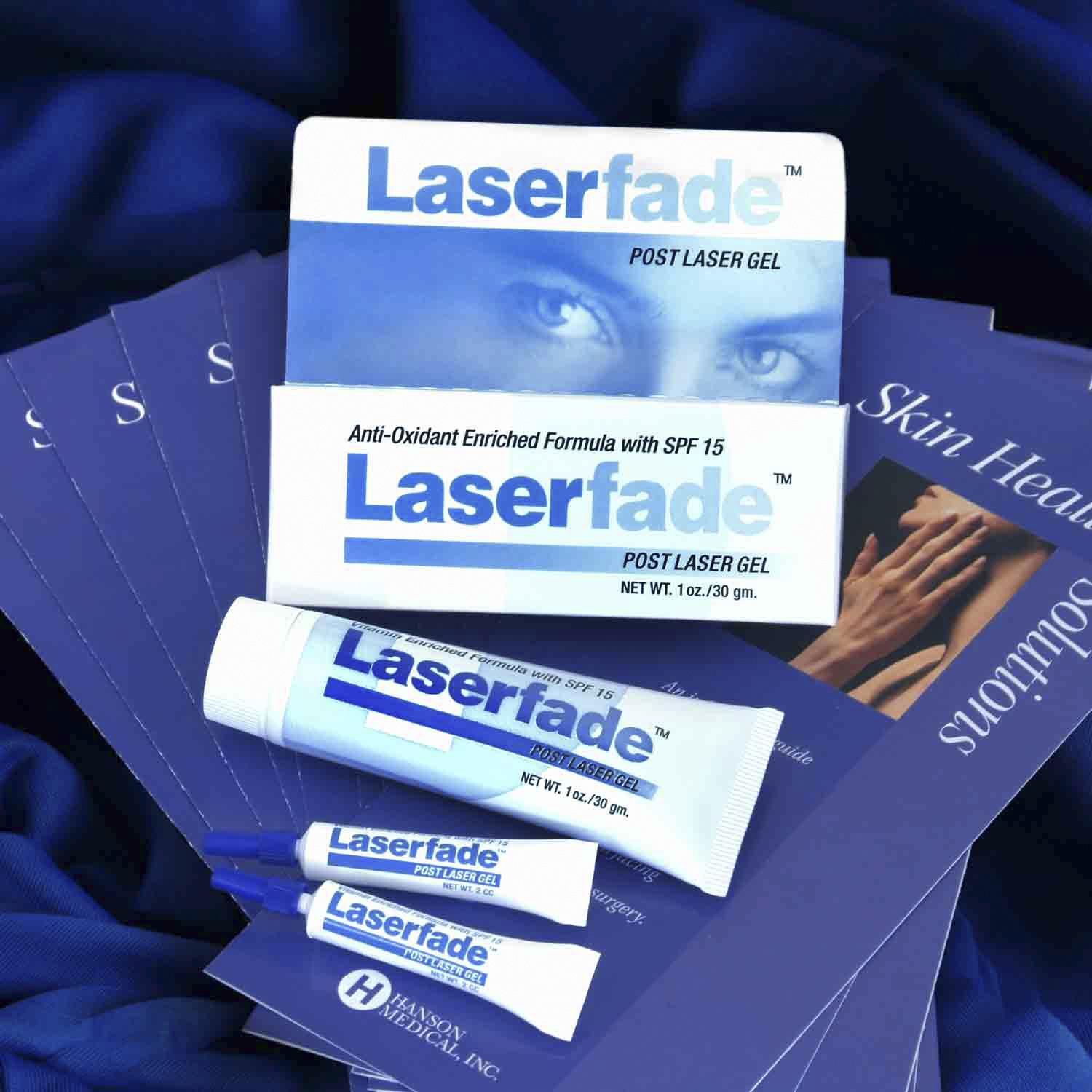 Fade Red Irritated Skin and Treat Burns and Scars with Laserfade Cream
Laserfade was developed to improve the look and feel of your skin, especially after having laser procedures. It is skin and scar treatment that is used for the after-effects of a variety of procedures, ranging from cosmetic removal of fine lines on the face to warts on the hands and back. The resulting appearance of laser treatment can be reddened skin or scars, which are treatable.
Easy-to-apply cream that helps reduce redness and irritation of the skin resulting from burns, laser surgery, chemical peels, dermabrasion and scars.

Helps to soothe and calm inflamed capillaries.

Protects skin with an effective hypoallergenic UVA/UVB sun block of SPF-15.

Contains an innovative blend of powerful antioxidants, Vitamin K, Vitamin E and Co-Enzyme Q-10.

Sold with our standard money-back guarantee.

Use Laserfade cream by following the manufacturer's instructions once your burns and scars have healed.