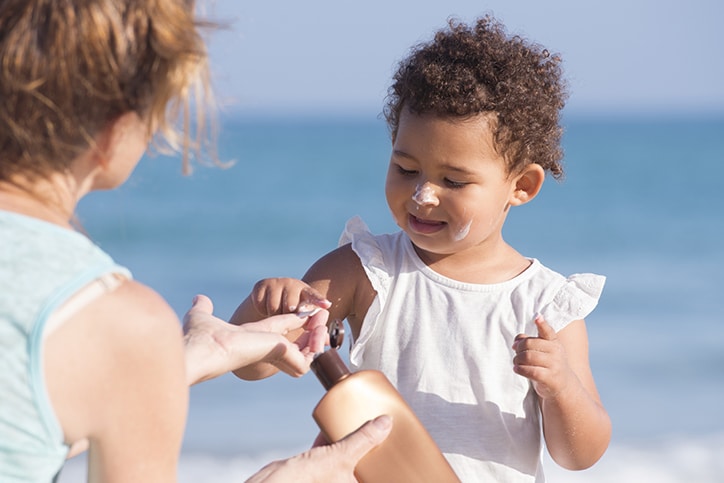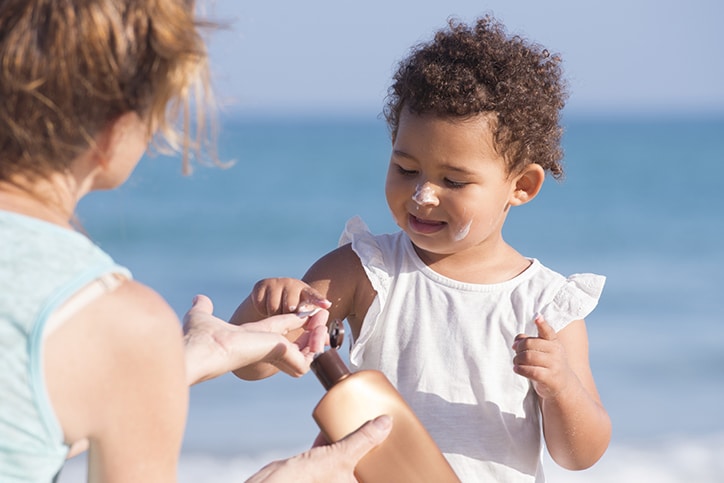 Now that summer is here, we can all rejoice with the warm weather and feel good about that sun hitting our skin. However, the proper protection must be taken to ensure smooth, healthy skin all summer long. Here are some things you should do to keep your skin glowing throughout the season.
Stay out of the sun when you can: Seek shade or wear a hat when outdoors. Exposure to the sun is the quickest way to wrinkle and dry out your skin.
Use a moisturizer with SPF 30: Go higher if you want. Just choose a lightweight version that won't leave a greasy feel.
Condition with jasmine: Jasmine extract has lots of antioxidants, making the ultimate in ultra-soothing oil.
Exfoliate: You don't have to scrub harder, just longer. Deep exfoliation will help slough off dead skin cells, but you can use a gentler scrubbing motion for an increased period of time. This is essential in summer since you're exposing your face to lots of sunscreen, lotion, sea salt and chlorine.
Lock in moisture: To keep redness from overtaking your skin, try aloe vera juice with a few drops of jojoba oil. This acts as an effective lipid barrier that locks in moisture.
Don't drink alcohol, or at least limit consumption: Those margaritas on the beach are relaxing and fun but they can take a toll on your summer skin, increasing oil production and causing enlarged pores.
Get enough sleep: Your skin will thank you! Try for at least seven hours per night.
Eat pomegranates: Did you know you can receive 25 percent more sun protection for your skin when you eat pomegranates? If you don't feel like eating the fruit, take 60 mg of pomegranate-extract supplement every day.
Try home remedies to eradicate pimples: Pimples always seem worse in the summer. You don't need to spend a small fortune on store-bought products. Try hot compresses on and off, then apply one percent hydrocortisone cream. This will reduce the redness and bumps you see.
Stay away from heat: Stay away from the saunas, steam rooms and spicy foods on vacation this year. If your face always gets red, usually due to broken capillaries, avoid these hot triggers.
Operate a humidifier: You don't have to reserve the humidifier for when you're sick. It can keep your skin hydrated throughout summer.
Carry wipes: Use these oil-free makeup-remover towelettes in a pinch to wipe your face on the go. You'll get a soothing refresh and remove your makeup so you can freshly apply.
Prepare for sleep: At night is the best chance for your skin to rest and rejuvenate. Keep all the essentials at your bedside table to prep for sleepy time: lip balm, cuticle oil, hand cream, sleep mask and foot cream.
Use Scarfade for cuts, scrapes and burns: When your skin has experienced damage and there is a possibility of a future scar, it's critical to apply Scarfade as soon as the initial wound heals to reduce the appearance of scarring. You'll find Scarfade at your local drug store or online. Pick up a couple tubes to help you get through the summer!