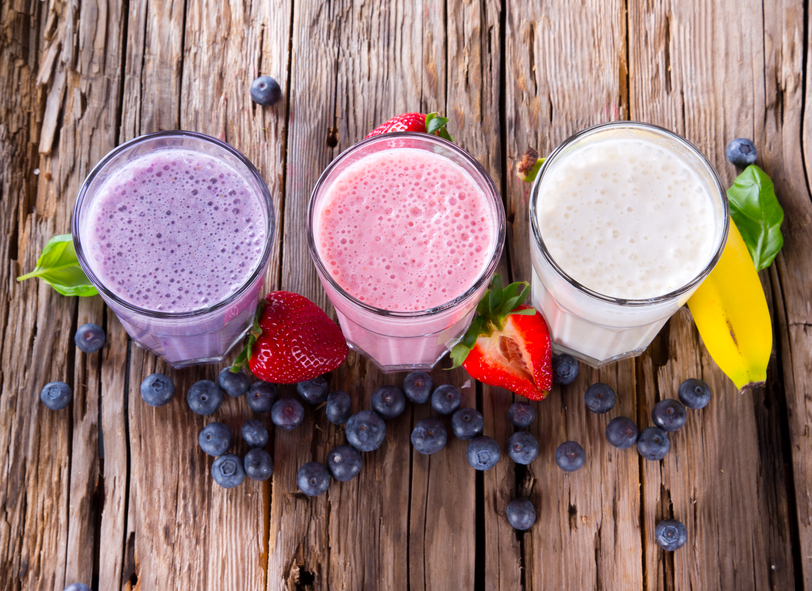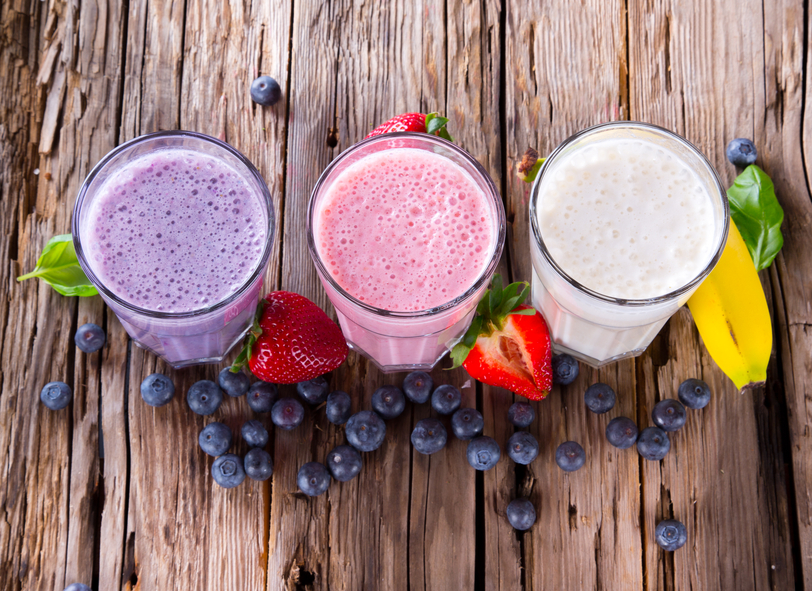 We've all heard the saying "you are what you eat" — well, never has that been more true than when it comes to your skin. The first step to radiant skin is proper nutrition. What better way to celebrate summer AND good skin than with a yummy smoothie? Try these tasty summer smoothie recipes this season and your skin will thank you …
Carrot and Papaya Smoothie With Nuts
Smooth and slightly crunchy, this mixture certainly has some substance, enhanced by the flavor of the coconut ice cubes.
You'll need:
6 hazelnuts
1 cup diced ripe papaya
1 small carrot, peeled and chopped
1 tablespoon pistachios
2/3 cup freshly squeezed orange juice
2 low-fat coconut milk ice cubes
1 slice ginger
1 tablespoon lime juice
1 teaspoon honey or agave nectar
What to Do
Lay the hazelnuts on a roasting pan in the oven at 300 degrees, toasting them for 15 minutes. Rub off the skins. Place everything in a blender for one minute at high speed. Drink right away for best texture, flavor and consistency.
Organic Watermelon Frosty
This is a highly refreshing beverage that combines the frosty goodness of frozen watermelon with banana and lime for the ultimate summer time treat.
You'll Need:
2 1/4 cups frozen cubed watermelon
1/2 cup coconut water or water
½ tbsp maple syrup
1 large lemon or 2 limes, squeezed
1 banana
What to Do
Add all ingredients together in blender, adding additional splashes of liquid as needed. Pour into frosted glasses and drink right away. Add a fresh watermelon slice for an extra tasty bonus.
Mixed Berry Smoothie
With an infusion of almond milk, mixed berries and protein powder, this smoothie packs a nutritional punch and is a recipe for soft, glowing skin.
You'll Need:
Almond milk
½ banana
Handful of mixed berries
1 tbsp of a superfood powder
1 tbsp of Linseed, Sunflower and Almond powder
Dash of vegan protein powder, such as acai or raw cacao powder
Dash of vanilla extract
Mix together in blender. Great for breakouts or skin irritations — or even if you suffer from weak digestion. Thanks to the vitamins, antioxidants, and phytonutrients in this smoothie, you can feel good about giving your body something it needs.
Berry and Dandelion Clear Skin Smoothie
Packed with hemp seed protein powder boasting omega-3 and omega-6 fatty acids, this smoothie is full of dandelion greens to detox the body and skin, avocado and raw cacao powder to clear the complexion. Best part is, the coconut water has lots of potassium for hydrated skin.
You'll Need:
1 scoop hemp protein
1/2 cup blueberries
1/2 bunch dandelion greens
11 oz. coconut water
1/4 avocado
1 tablespoon raw cacao powder
Blend well and drink immediately for the best taste and effects.
The above smoothies are all natural and great for glowing skin. Eating healthy foods will work hand in hand with your skincare products to keep you looking your best.  They will also work together with topical gels like Scarfade to help improve the appearance of scars.